ARTIST /SCULPTOR tHE VISUAL LIVES LONGEST IN OUR MINDS; WHEN COMBINED WITH THE TACTILE IT THEN ENDURES.
Affiliations: National League of American Pen Women; Society of Layerists in Multi-Media (international); Artforms Artist Association of New Mexico; El Paso Art Association; N.M. 10 O'Clock Club of Artists; Qualified in Forensic Facial Reconstruction
Winner of many local, regional and national awards, Tomi's work is international.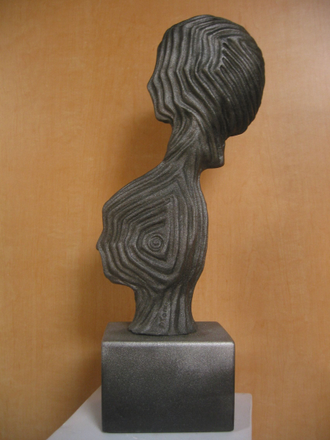 Bronze, cast glass, mixed media in limited editions.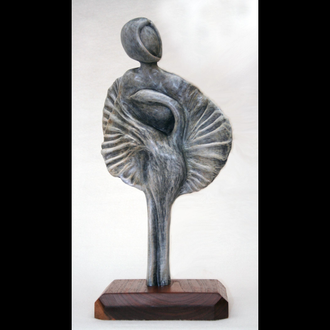 The predominant sculptural forms in Tomi's work reflect the human or a morphed human. She has studied facial reconstruction techniques and enjoys modifying the basic human shapes in order to elicit non-traditional emotional responses, but trying always to maintain a thread of humanity or commonality with the viewer. Creating a series such as "Lunch With Rodin", she will extract an idea or shape from an artist's work, and give it a twist of humor or reflect how it appears in her mind. Above all sculpture provides 360 pictures to enjoy. Many of the sculptures Tomi creates can be produced in either bronze or cast glass. The cast stone works are generally made by Tomi and are more readily available than the foundry sculptures.
For additional information / availability :
OR: Tomi 1-575+523-7479 tomilapierre@imotl.com